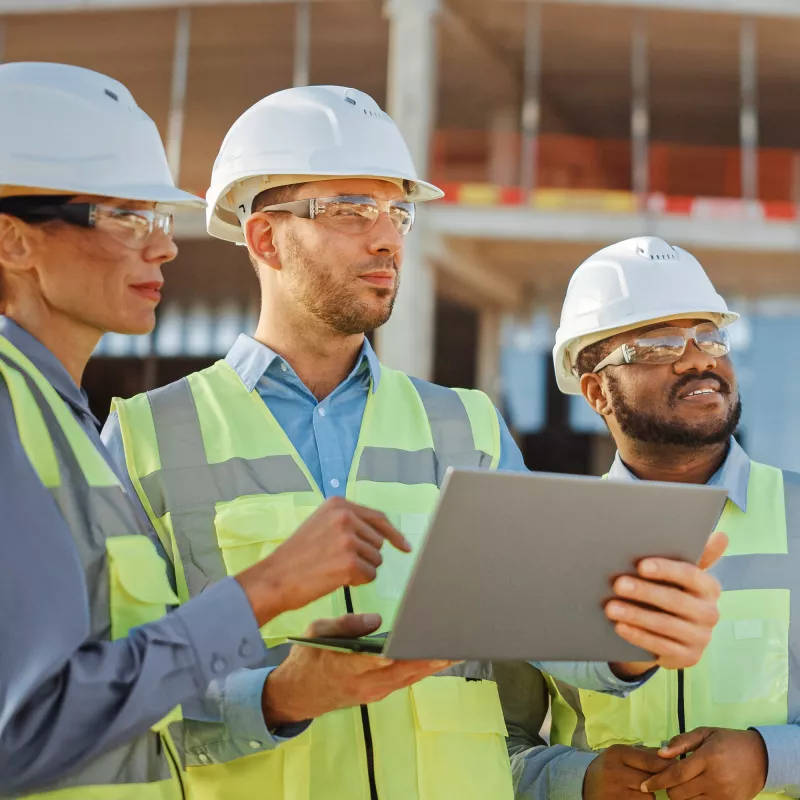 Construction
At Porsche Consulting, we're working with our clients to shape the future of the construction and real estate sector. With our many years of expertise and hundreds of projects for construction companies, project developers, construction suppliers and client organizations, we bring a wealth of experience to the table.
Opportunities
The Future of Construction: Sustainable and Efficient
Construction & real estate – opportunities and challenges
The construction & real estate industry shapes our lives like few other industries and in many countries is among the biggest drivers of GDP. Traditionally, its strength its founded on experience, technical expertise and the stability of the business. But in recent times there have been growing challenges, such as disruptive technological developments, new contract and payment models and new regulatory requirements. And more than a third of construction companies complain of shortages of skilled labor. In Germany alone, a 15% boost in hirings would be required to meet industry targets. Another complicating factor is historically rooted deficiencies such as poor quality, failure to meet deadlines and low product flexibility.

Yet at the same time demand remains as high as ever and offers good opportunities for growth. But tapping into those opportunities requires more easily scalable business models as well as strategic goals and profitability, for example through industrialization and customer focus.
We provide support for all facets of the construction & real estate industry
Porsche Consulting helps clients in the construction, construction supply and real estate industry translate this much needed transformation into a competitive advantage. We help companies adapt their strategy to changing markets, restructure their value creation chains, or optimize their product portfolio.
"Professional industrialization of products is the key to unleashing unprecedented productivity gains in the construction industry."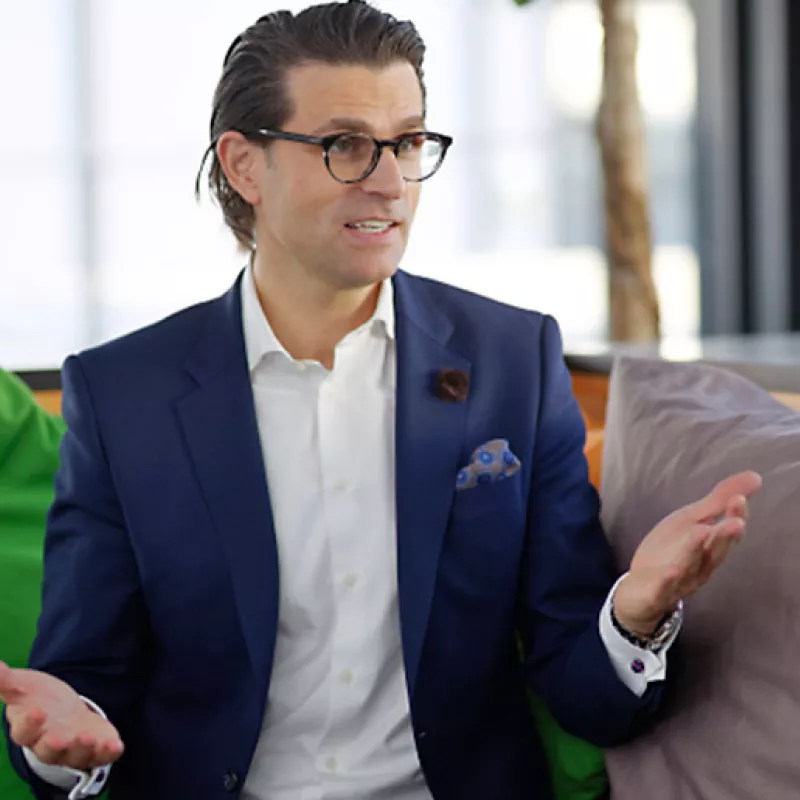 Solutions
Fit for the Future – Concepts for the Construction & Real Estate Industry
Strategic Transformations
How is the value creation chain of the construction & real estate industry developing and where are opportunities and risks emerging?
Driven by potential sales and profit opportunities, new products and services are stirring up the traditional value creation chain of "plan, build, operate" and leading to new business models in a new ecosystem. This presents real challenges for the traditional industry.

We anticipate future developments, identify opportunities for you on that basis, and assess the potential risks together with you. With us, you will

• tap into the best markets for you with the ideal business model and the right products
• become or remain a market leader with technology management, smartification and start-up scouting
• be able as an organization to effectively implement the transformation together with your team
Customer Centricity
How do you win over customers while efficiently marrying customization and standardization?
Customers want to be impressed. To do that, it's important to know their wishes and requirements and develop innovative solutions. Products services that really help the end customer. Important questions emerge in the process: Who are the customers? What do they want? What solutions do I offer? How do I describe and assess added value?

We help companies center their focus on customers by

• supporting them as they refine their strategic focus on customers through products, processes and their organization
• developing solutions for our clients that offer end customers real added value
• supporting them in implementing quick new solutions to emerging requirements
Enhancing Productivity and Quality
How can companies effectively improve their capabilities, productivity and quality?
Productivity in the construction & real estate industry has been stagnant for years, acting as a brake on innovation and investment. Healthy growth is only possible when the company has a handle on its own capabilities and the downstream supply chain.

We enable companies to improve their performance by

• subjecting their entire supply chain to a hypothesis-based analysis and thereby identifying targeted optimization measures
• ensuring scalability through efficient end-to-end settlement systems and setting up capable and effective organizations
• helping them establish capable production networks including supply chains that keep them on schedule and on-budget
Industrialization & Modularization
How can companies industrialize their products and services?
Although each project is unique, not everything has to be done from scratch every time. Preconfigured products & processes help cut delivery times, stabilize settlement processes and boost efficiency.

We help businesses in the construction and real estate industry systematize and industrialize their products and services by

• developing product strategies based on standardized platforms, modules and components
• finding the right product design as the basis for industrial processes
• developing modern production systems & factories with automated production solutions
• digitizing planning, production and construction processes for greater efficiency & customer satisfaction
Digitization & Smartification
How can the construction & real estate industry benefit from digitization?
Digitization in the construction & real estate industry is primarily driven by products & software solutions from providers. Use cases that offer a fundamental, industry-specific benefit are few and far between.

We help companies tap into the strategic opportunities of digitization by

• developing a digital agenda with clear objectives and the use cases to match
• creating a digital twin using planning, construction & operational data to ensure transparency for all decisions throughout the lifecycle
• helping them form new partnerships & ecosystems in order to build smart, connected buildings that offer real added value to users
Sustainability
How can the construction & real estate industry become more sustainable?
The construction & real estate industry is an energy-intensive sector and is responsible for a major share of global CO2 emissions. So it is well placed to make a major contribution to a more sustainable world through resource-efficient products and processes as well as reduced energy demand by the buildings themselves. Social and economic aspects are important here as well.

We help companies make their products and processes measurably more sustainable by

• helping them develop sustainable products whose materials and processes need to be monitored across the entire supply chain
• helping them design sustainability strategies and establish structured reporting
Insights
Trends and Solutions
Contact
Consulting that works
Reach out to us. We are here to provide support in the construction industry.