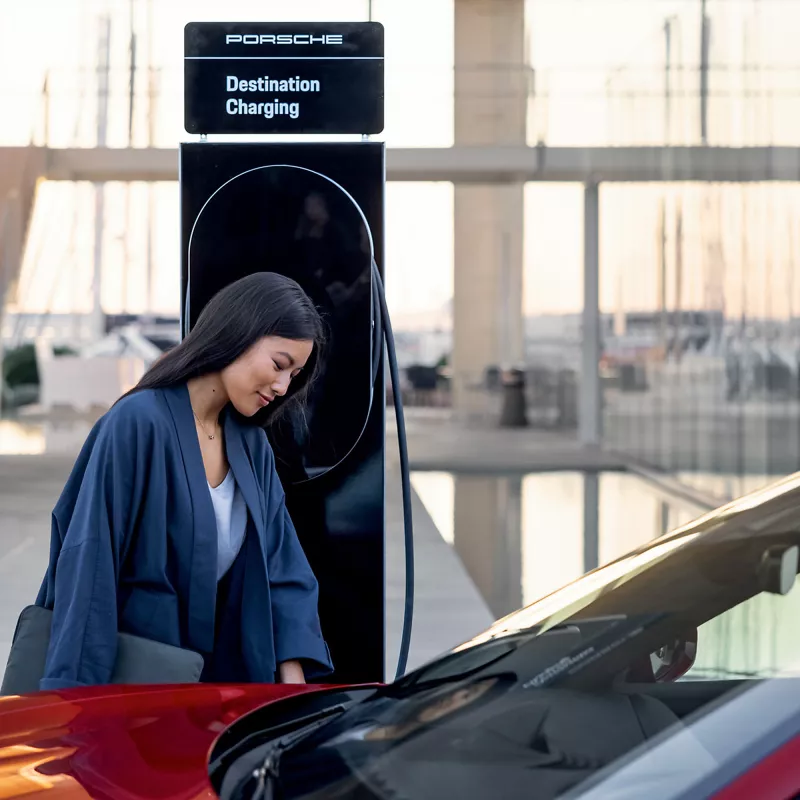 Automotive
Few, if any, consultancies have such deep roots in the automotive industry as Porsche Consulting. We've been dealing with the industry's strategic and operational questions for three decades. We advise vehicle manufacturers and suppliers throughout the entire value chain.
Opportunities
Actively Shaping the Future of the Automobile
Clear strategies and consistent implementation are essential
Never before have there been more challenges facing the automotive industry – technical, environmental, societal, and business-related – than there are today. Companies have to make strategic decisions of the greatest magnitude – and they have to do so with low planning security in fast-changing markets.

In addition to the electrification and digitalization of the vehicles, manufacturers and suppliers have to deal with new competitors, supply-chain bottlenecks, high inflation, and persistent shortages of skilled workers. In this new and harsh reality of the automotive world, companies can't afford to fall behind. They have to be able to develop a clear strategy and then continuously adapt and refine it. Only companies that consistently put their strategy into action can turn the transformation of the automotive industry and all its attendant challenges into a success story.
Together, we develop a strategy that works
At Porsche Consulting, we think strategically and act pragmatically. This is how we achieve effective results and create long-term added value – from the development and implementation of strategies to securing financial objectives. And we do it all together with you and your team.
"Automakers no longer act on their own steam, but are part of a complex mobile ecosystem."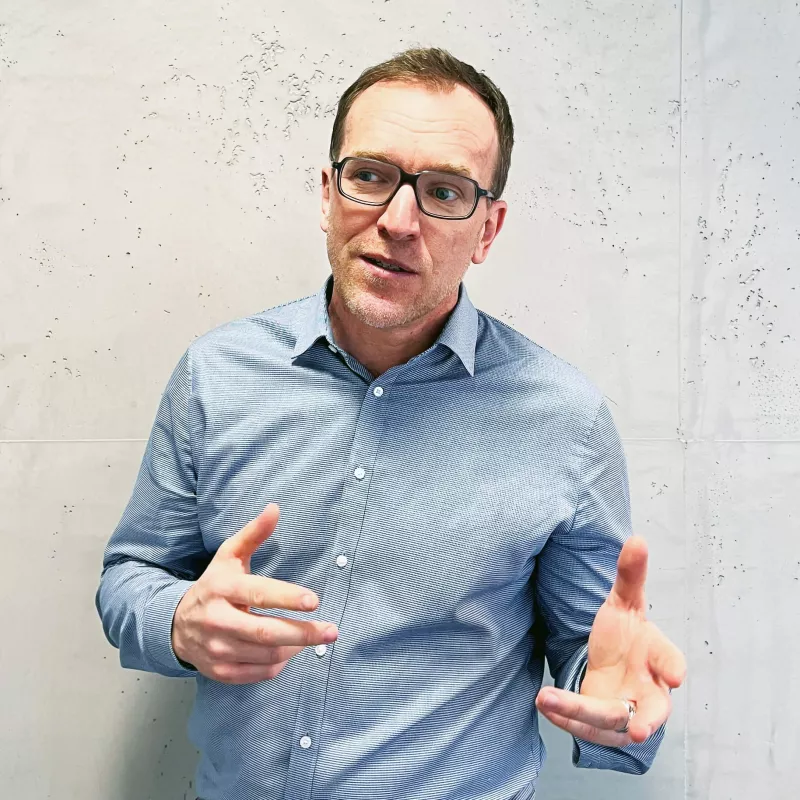 Solutions
Fit for the Future – Our Concepts for the Automotive Industry
Strategic Transformations
How can vehicle manufacturers and automotive suppliers put themselves on a solid footing and become more attractive to customers and investors?
Only those who plan independently and consistently pursue their strategy will navigate the treacherous waters between the interests of the stakeholders. At every stage of the value creation process, companies need business models that deliver steady revenues and thus finance the ongoing transformation.

Porsche Consulting helps with strategic reorientation and the development of viable business models. In the process, we:

• develop strategies for working in ecosystems
• harmonize business, sustainability, and compliance requirements
• put software at the center of the product and technology strategy
Financial Independence
How can companies use the products of today to generate enough return to develop the products of tomorrow?
Companies that want or indeed need to change quickly require the appropriate means to do so. New ideas and products require a secure and profitable basis on which to be developed. Only if the existing product portfolio is and remains profitable is it possible to secure the current state of the company and actually gain market share moving into the future.

Porsche Consulting helps companies maintain the profitability of existing products and use their financial resources wisely. We

• develop plans for phasing out products
• lower costs in ongoing production
• set up liquidity management to ensure that the financial means always meet the need
Optimizing Value Creation
How can companies create value creation networks that yield sustained earnings?
Production decisions are ever more complex: Which locations are the right ones? How can companies secure their supply of raw materials / parts / primary products? Staffing requirements? Are partnerships or outsourcing more efficient than manufacturing in-house? And how can all of this be mapped digitally? Only those who check all the options can find the ideal solution and develop a strategy that will stand the test of time.

Porsche Consulting helps companies organize their production for optimal value creation. We

• ensure secure supply chains and a sustainable raw material strategy
• prepare reshoring / friendshoring decisions
• help shape and digitally map the global production footprint
• work with you to develop supplier and sales strategies
Modern Production
What does the smart factory of the future look like in my industry?
A big share of industrial value creation takes place in the factory. The right production system is critical to ensuring top performance in terms of flexibility, productivity and above all, quality. An intelligent digitization strategy can play a useful role in all of these areas.

Porsche Consulting can implement smart factories that deliver high-quality data in addition to the products while accommodating ongoing production. In the process, we

• develop blueprints for the factory of the future
• create a useful framework for the digitization process
• help make optimal use of artificial intelligence
• put quality at the center of the strategy
Transformation of the Working World
How can the organization boost its performance while simultaneously becoming a more attractive employer?
Only companies that continuously develop the skills of employees and offer them clear prospects for the future remain attractive as employers. Coming changes must be addressed in good time in order to take full advantage of the company's capabilities.

Porsche Consulting helps companies find the strategic direction to become a modern, high-performance organization. We help companies

• retrain their employees
• with change management – activating employees – during transformation processes
• improve their attractiveness as employers
Insights
Trends and Solutions
Contact
Consulting that works
Reach out to us. We are here to provide support in the automotive business & supplier industry.