Connected Procurement: More than just digital
How CPOs successfully transform the procurement business model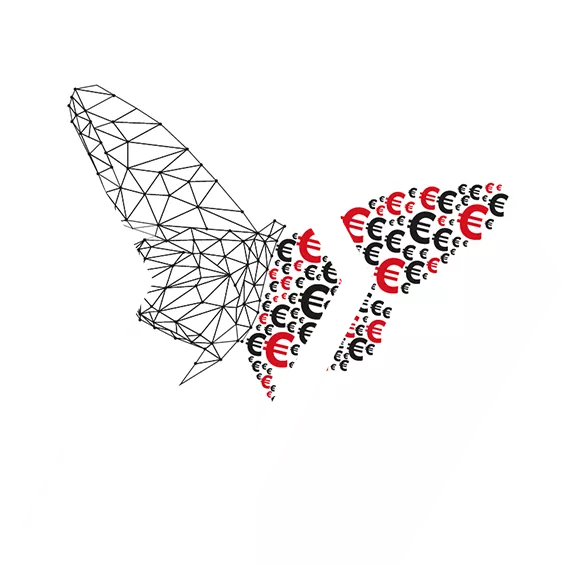 Fabian Piontek | Andreas Mede | Karin Fess | Steffen Pütz
Nov. 2019 | White Paper | Englisch
Connected Procurement: More than just digital
How CPOs successfully transform the procurement business model
With its current range of services, procurement has reached marginal utility. It is under massive pressure from internal customers to increase its value contribution, especially in times of digitalization. CPOs have also recognized that the classic procurement levers have been exhausted and that procurement is currently making insufficient use of the opportunities offered by digitization. In a survey conducted by Porsche Consulting, 100 CPOs therefore consider the business model of procurement to be unsustainable.
However, the omnipresent term "Procurement 4.0" does not offer a solution, as it only aims at digitizing existing business processes. In order to be truly sustainable, procurement must rethink its entire business model and develop new services that are attractive to internal customers.
This white paper shows how this can be achieved through the approach of "Connected Procurement" and using the opportunities of digitization beyond "Procurement 4.0". The five-step guideline shows CPOs the way to transforming their business model and thus secures the future of procurement as a value driver in the company.
Management Summary
New digital technologies offer the chance to extend the business model and to think above and beyond Procurement 4.0.
Use of AI, advanced analytics, process mining, and other technologies lay the groundwork for developing considerably more effective and comprehensive procurement services, which in turn raise the status of procurement and create an attractive workplace for capable and motivated employees.
The core elements of connected procurement are five new services: innovation procurement, supply control tower, partner manager, cost designer, and sustainability manager. All five can create considerable incremental value individually or in combination, and therefore ensure the future of procurement.
By connecting data, people and companies and taking on new activities, procurement departments can increase the incremental value they contribute to the bottom line.
At the same time, the use of digital technologies can free up resources from the organizational units that process orders and assure supply. This creates the capacity to transform the current business model by adding new services
Kontakt
Beratung, die bewegt
Sie möchten Kontakt mit unseren Expertinnen und Experten aufnehmen? Dann schreiben Sie uns gerne.