Electric Trucks Recharged
Understanding commercial vehicle charging requirements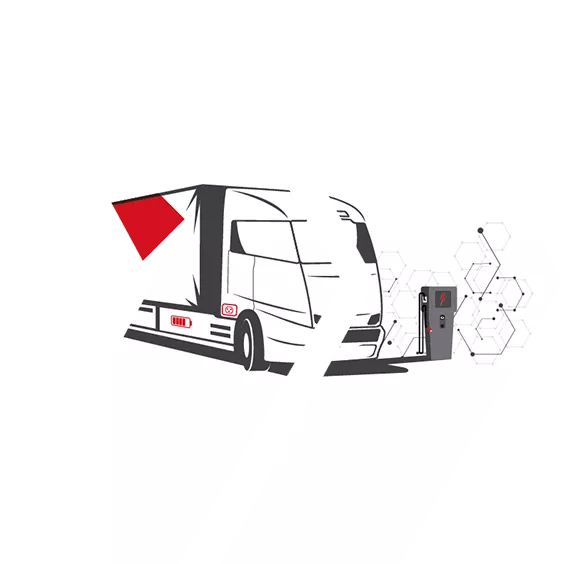 Eike Gernant | Dr.-Ing. Alexander Kunith | Dr.-Ing. Michael Fries | Florian Krattenmacher
Dez. 2019 | Strategy Paper | Englisch
Electric Trucks Recharged
Understanding commercial vehicle charging requirements
Commercial vehicle manufacturers are facing a shift from fossil energy toward alternative technologies. Restrictive regulations on CO₂ emissions, technology maturity, and a strong demand from customers for green supply chains will boost the electrification of a broad range of commercial applications in the upcoming years.
The charging of battery powered commercial vehicles must therefore be seamlessly integrated into the operation cycles to ensure a profitable logistics business. Manufacturers must understand the charging requirements to adapt product specifications to customer needs. This strategy paper identifies the relevant use cases for commercial vehicles to ensure an integration of the charging processes into the daily operation of logistics concepts.
Management Summary
Stringent CO₂ targets for commercial vehicles in regions such as Europe and the U.S. will lead to a fundamental change in power train technology as manufacturers seek to avoid regulatory penalties.
The importance of in power train electrification and battery systems will massively increase in the coming years, broadening the portfolio of electric commercial vehicles available to fulfill a wide range of applications.
The electrification strategies of manufactures need to take into account the ways charging processes are integrated into the existing supply chain and its impact on daily operations.
Alternative technologies, such as fuel cell, are likely to be more advantageous in the long-haul segment, with technology maturity and competitive cost attained within the next decade.
Kontakt
Beratung, die bewegt
Sie möchten Kontakt mit unseren Expertinnen und Experten aufnehmen? Dann schreiben Sie uns gerne.