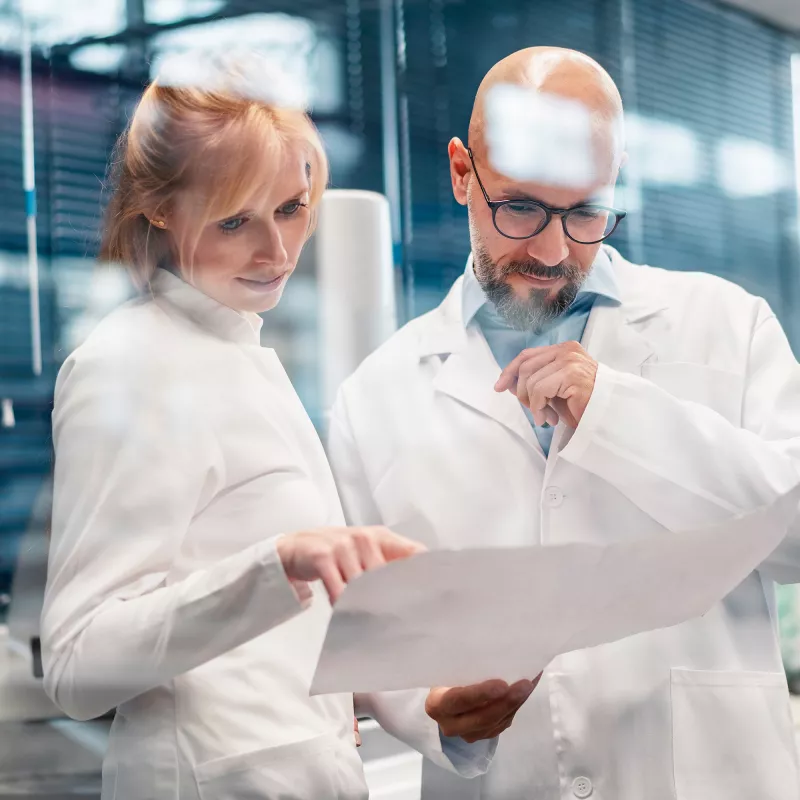 Life Sciences
At Porsche Consulting, we're working with our clients to shape the future of the healthcare industry. Our expertise is grounded in collaboration with all players in the healthcare system and hundreds projects for pharmaceutical, biotech and medical technology companies, hospitals and health insurance companies.
Opportunities
A Forward-looking Healthcare Industry for All
Life sciences – opportunities and challenges
Few industries play a more important role in people's quality of life as the healthcare industry; at the same time, the scale of the changes it faces are no less extraordinary.

Digitization of the recording and evaluation of health data, or personalized medicine for the treatment of rare diseases, is playing an increasingly important role. Sustainability and dependable supply chains are also becoming critical success factors. High investments are necessary for targeted innovations in order to get the right products to the market at the just the right moment.

Through our expertise and our industry-experienced consultants, we understand these industry challenges and see opportunities in them that we can tap into with and for our clients. We generate a strategic competitive advantage for our clients in the pharmaceutical, biotech and medical technology sectors while simultaneously contributing to improving the provision of innovative healthcare services to the people who need them.
We can help with every question about the healthcare ecosystem
At Porsche Consulting, our approach is simple: We think strategically and act pragmatically. We create lasting added value through effective results – from development to the implementation of strategies and achieving financial objectives. And we do it all together with you.
"The future of the healthcare industry lies in better collaboration and enhanced digital networking, such as in the form of open platforms."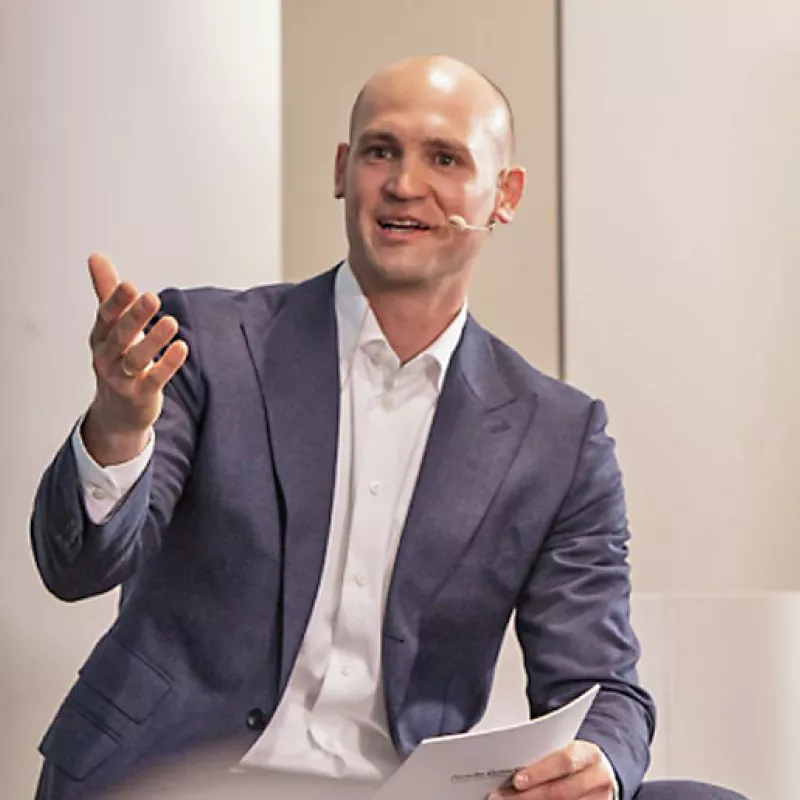 Solutions
Fit for the Future – Our Concepts for the Healthcare Industry
Financial Stability
How can pharma, biotech & medtech companies remain financially healthy?
Inflation, rising energy prices and unstable supply chains require companies to have a clear strategy for securing their financial viability. This includes both growth aspects in regulated markets and systematic monitoring of the cost structure – without comprising quality for patients.

With our clients, we develop successful market, product and pricing strategies. We also assist with company-wide cost-effectiveness and cost-stabilization programs. We combine benchmarks and best practices with the individual circumstances and strategic priorities of our clients. The payoff is financially measurable and accepted results.
Innovation and research & development
How can medicines and medical products help patients even more quickly?
Medicines and medical products are developed over a period of years and the investments for innovation are high. So it's all the more important to make the development process as targeted and efficient as possible. The goal is always to enable patients to benefit from new therapies as quickly as possible, while at the same time ensuring that pharma, biotech and medical device companies get returns on their investments.

Based on our many years of experience, we identify potential for greater speed, efficiency and flexibility throughout the entire development process. With our clients, we determine the right measures and the critical points in the development process: early collaboration between R&D and production, new approaches for clinical trials, and agile yet resolute project management are just a few examples.
Production and Supply Chain
How can production be adapted to the future: efficient, flexible and sustainable?
The excellence of the supply chain and production of medicines and medical products is a competitive factor. Work on the operational side often makes the difference when it comes to the global availability of life-saving therapies. New forms of therapy in personalized medicine are also changing the requirements: Batch sizes are ever smaller while existing machines and plants are designed for large volumes of tablets, for example. In the area of medical products, additional requirements arise due to the connectivity of smart products.

We bring unique expertise to bear in the reorientation of supply chains and production: we know the ropes in the areas of production strategy, implementation on the shop floor and everything in between. We also successfully implement smart factory strategies on a major scale; not isolated, individual use cases, but added value through scaling.
Added Value Through New Technologies
How do new technologies create real added value?
Our clients use new technologies to improve the supply quality for patients, grow into new markets, and increase their productivity. For us, digitization is not an end in itself, but something that needs to deliver measurable added value. To do so, it has to be an integral part of the corporate strategy and a part of every business model, product and process. We assist in the digitization of the entire value creation chain: from research & development and administrative functions such as finance to marketing & sales. We have the right expertise in the field of digitization: AI & analytics, digital health app development, Innovation Lab, implementation in the ERP system.
Commercial Excellence
How can companies successfully tap into target markets?
The needs and behavior of patients and doctors have changed markedly due to the Covid pandemic, among other factors. Digitization has also given rise to new opportunities – in both products and business models, as well as in the modes and style of communication. For us, commercial excellence is the perfect interplay between the external market and the internal orientation.

The key is to achieve strategic ambitions throughout the range of market-oriented products and services and establish ideal sales and pricing management. We help companies succeed in these aims based on our specific market knowledge and deep analysis in order to develop solutions for sustained growth of the company.
Insights
Trends and Solutions
Contact
Consulting that works
Reach out to us. We are here to provide support in the life sciences industry.