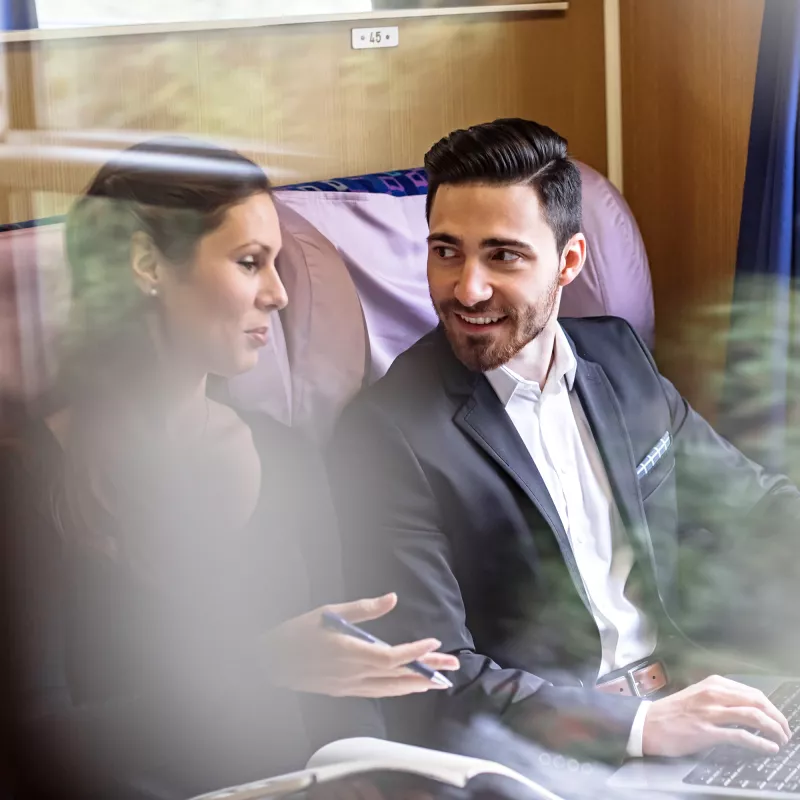 Transportation
We take a holistic approach to the transportation ecosystem. On that basis, we help companies develop and implement strategies and forward-looking solutions. Our clients include transport companies, vehicle manufacturers and infrastructure companies for rail, road and waterways.
Opportunities
Shaping Transportation, Logistics & Infrastructure
Tapping the potential in transportation, logistics & infrastructure
Our modern world is shaped by fast and increasingly sustainable transportation and travel opportunities – locally, nationally and around the world. All the while, the transportation industry faces the challenges of constant change. Digital transformation, new market players and changing business models are examples of this.

For all industry players, cross-company collaboration in the transportation ecosystem is the most important key to success when it comes to offering competitive transportation services and occupying a strategically relevant position in the system.

We understand and know the industry with all its specific contexts and interdependencies: from the interface to customers to the operators, manufacturers and infrastructure.
We can help with the key questions in the transportation ecosystem
Our team of international experts is specialized in all the facets of the transportation, logistics and infrastructure sectors and can draw on a wealth of experience from over 500 projects. We combine strategic vision with action-oriented concepts.
"The intelligent use of real-time data is changing the transportation ecosystem: trips and shipments are becoming simpler, faster and more sustainable – new business models are becoming a reality."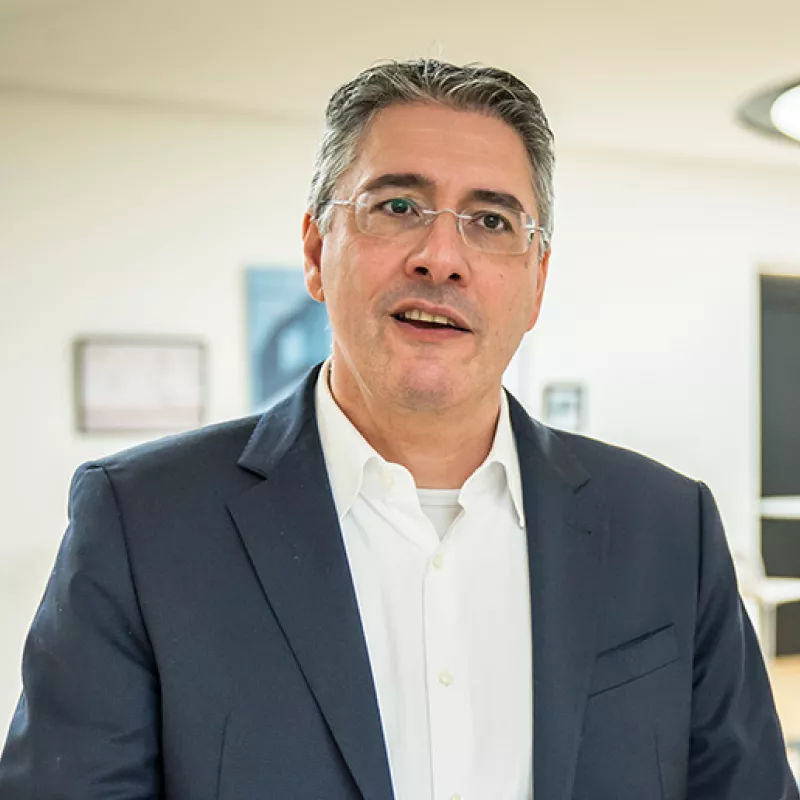 Solutions
Our Forward-looking Concepts for Transportation, Logistics & Infrastructure
Strategic Transformation
How can successful strategies for transportation, logistics & infrastructure be developed and implemented?
We advise you on the early identification of trends, reorienting your business models, and adapting structures and processes as the core of your strategy. Always with the objective of creating lasting value: for customers, owners and employees. We help clients develop business, product and department strategies. Examples of this include developing corporate strategies for repositioning transport companies and product strategies for innovative mobility services.

Precise communication and the early involvement of managers and employees ensure sustainable transformation development and a high level of acceptance.
Customer Centricity
How do you create solutions that are designed to meet customer needs?
Customers want to be able to use different means of transportation flexibly, they want to be informed of delays and capacity in real time, and they are interested in new mobility services – innovative solutions are in-demand. At the same time, the trend toward the shared economy & sustainability, as well as the Covid pandemic, have changed our mobility behavior.

Therefore we develop solutions that will meet future customer demands as well as mobility and transportation requirements. This includes multimodal mobility platforms, new services like "mobility as a service," monetization of data, new collaboration models, mobility hubs and concepts for the predictive analysis of mobility and transport demand.
Digital Transformation
How can production be adapted to the future: efficient, flexible and sustainable?
Digitization enhances the customer experience, increases operational excellence and taps into new revenue streams. Within companies, the digital transformation encompasses employee skills, products, processes, technologies and networking with external partners. We help with the development and implementation of your digitization strategy. This includes the use of Industry 4.0 technology in the production of rolling stock, ships and other means of transport, as well as the use of artificial intelligence in demand forecasting for optimal transport and travel chains. Preventive asset management prevents service outages and reduces maintenance work to a minimum while increasing the availability of vehicles and facilities to a maximum.
Efficiency & Organization
How can quick decision-making, flexibility and high productivity be achieved in a lasting and sustainable manner?
Generating added value, raising productivity, creating the scope for investments and innovation – all of this is essential for successful companies. We help you secure short-term liquidity as well as medium- and long-term profitability gains. We help companies decide where to locate based on benchmarks and analyses, and develop highly effective strategies for improving efficiency. Our expertise ranges from process automation, organization design and dimensioning, and cost-structure optimization to change management. This includes efficiency programs for shipyards, cost reductions in procurement and operations by shifting to pay-per-use models, and the reduction of development and production costs through modular logic in vehicle development.
Operational Excellence
How can efficient end-to-end processes be designed for the transportation ecosystem?
Operational excellence is the basis for efficiency gains. It creates the space for future investments and provides maximum flexibility to respond to changes in the market.

Based on the demands of our clients, we develop end-to-end processes and concentrate on value-creating activities. The design and improvement of processes is always based on measurable successes. Through the early involvement of managers and the workforce, we foster lasting acceptance. Our job is only done when new processes have moved out of the theoretical phase and actually been put into practice.
Transportation Infrastructure Capacity Management
How do you achieve the optimal combination of operations, maintenance and expansion of the transport infrastructure?
Ever-rising traffic volumes call for adapted, digital transport infrastructures that make it possible to make the best possible use of existing capacities, and expand them as necessary to avoid bottlenecks.

We help companies develop strategies, adapt processes and navigate technology transitions. We advise clients on construction planning, construction execution, maintenance and optimal operation, as well as with digitization and financing.

Finally, we ensure that the interplay of processes, technology and network partners runs like clockwork, thus enabling the best possible use of the transport infrastructure.
Sustainability
What do sustainable solutions for the transportation ecosystem look like?
The implementation of social, economic and environmental sustainability concepts requires a reconfiguration of the entire ecosystem: from the infrastructure to alternative drive technologies such as e-mobility, hydrogen and synthetic fuels. To ensure business success today, it is crucial to be a carbon-neutral company and to offer carbon-neutral products and services.

We help you define and implement a credible sustainability strategy. The focus is on the improved utilization of existing assets such as ships, trucks and trains and the bundling or transport services, as well as carbon-neutral drive concepts for vehicles, along with the requisite supply concepts.
Insights
Trends and Solutions
Contact
Consulting that works
Reach out to us. We are here to provide support in the transportation industry.