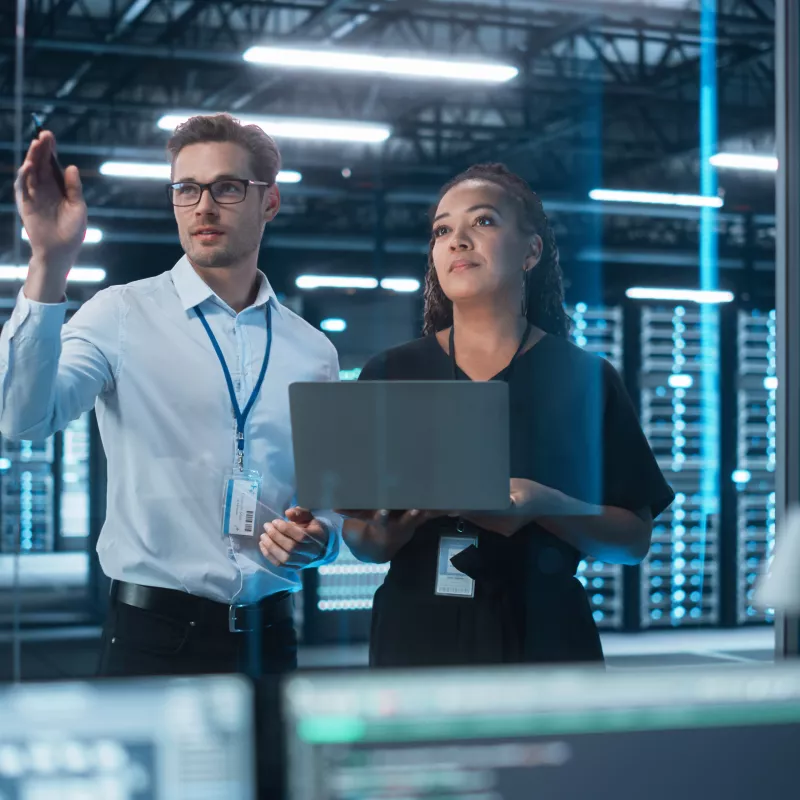 Industrial Goods
At Porsche Consulting, we're working with our clients to shape the future of the industrial goods sector. With our many years of expertise and hundreds of projects in the fields of mechanical and plant engineering, electrics and electronics as well as special vehicle construction, we bring a wealth of experience to the table.
Opportunities
Building the Backbone of the Industry
Industrial goods – opportunities and challenges
Industrial goods manufacturers work in global markets shaped by competitive pressure, volatility and regulatory requirements (e.g. Germany's Supply Chain Due Diligence Act). To be successful, products need to meet customer demands and be complemented by services that offer real added value. And they need to be in-stock and available at low costs to boot. One surefire way to success is through modularization of the products, which offers cost-effective standardization while allowing for customer-specific variation.

Digitization also offers opportunities for additional revenue through more efficient services and new business models such as pay-per-use or results-based services. Through our expertise and our industry-experienced consultants, we understand these challenges and see opportunities in them that we can tap into with and for our clients.
We offer advice and help with every facet of the industrial goods industry.
We help our manufacturing clients turn necessary changes into competitive advantages. We help companies adapt their strategy to changing markets and synchronize their products and processes. And in doing so, we help secure their competitiveness and market leadership.
"The industry is changing massively: new technologies, new competitors, new business models, new customer expectations – all this is changing the business and demanding clever solutions."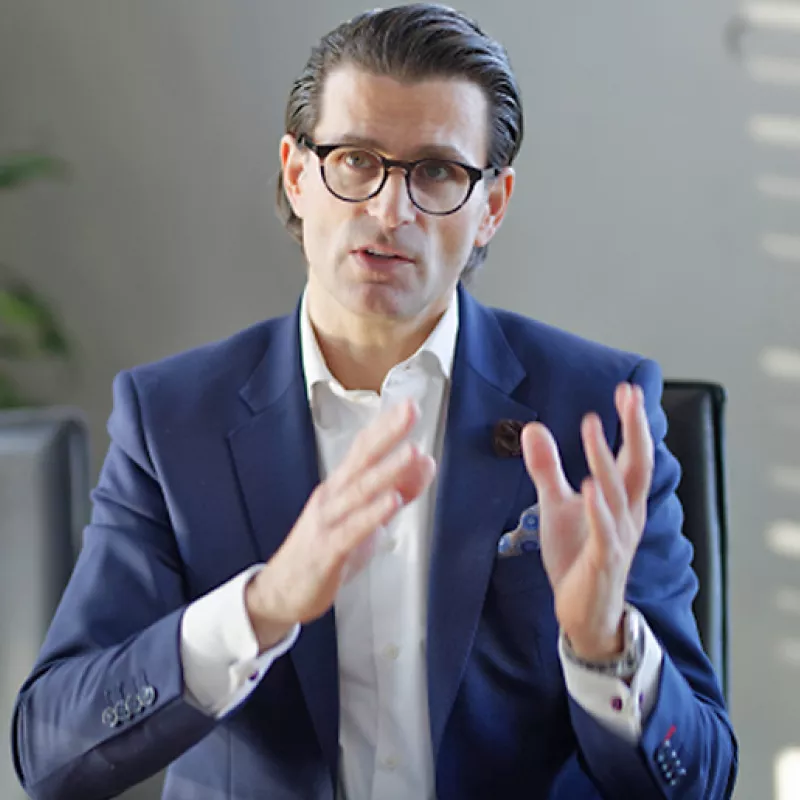 Solutions
Fit for the Future – Our Concepts for the Industrial Goods Industry
Company Strategy
What strategic opportunities are offered by changing ecosystems?
A wide range of areas in the industrial goods industry is beset by disruptions due to changing ecosystems. New market entrants are becoming competitors in some areas and yet strategic collaboration partners in others. Thinking and acting in ecosystems is therefore a crucial aspect of successful corporate strategies.

However, more than half of industry players have difficulty defining a clear strategy for their ecosystem; and almost three-quarters of all companies have trouble with issues such as bundling services from third-party providers. This is where we come in and help companies with structured approaches to defining a successful corporate strategy followed by building up capabilities throughout the ecosystem.
Improving Efficiency
How can companies thrive in increasingly global and complex markets?
Industrial goods manufacturers are often highly specialized and therefore world leaders in their field. But that alone no longer guarantees success. Companies require additional financial means in order to survive in an increasingly global, complex and digitized business environment. These resources can be generated by efficiency programs.

With our standardized concepts and tools, we can help companies in very different situations. In crisis situations, we secure the survival of the company with urgent measures and pave the way out of the crisis with concepts to secure liquidity. We also help restore competitiveness and apply forward-looking concepts to keep companies at the top.
Modularization
How can manufacturers of industrial goods improve their focus on the customer and thereby cut complexity costs?
The work processes of industrial goods manufacturers are tightly coordinated in a number of ways. So the business is shaped by long-term collaborations and customer relationships. It is therefore crucial for manufacturers to address the needs of their customers in an appropriate fashion.

Modularization plays a key role here, making it possible to easily produce numerous variants of a product while simultaneously reducing the number of needed components.

With our framework, we anchor modularization in the company's DNA, and with our module system we reduce direct material costs and manufacturing costs, as well as costs for order processing and investments.
Digitization & Industry 4.0
How can production processes and supply chains be optimized and made even leaner?
Comprehensive digitization of industrial production is transforming the companies of the industrial goods industry: Plants are independently coordinating procurement and maintenance processes, information technology is merging with production technology, and IoT-aided processes are revolutionizing the networking of components and machines. This results in huge amounts of data that has to be collected and understood in order to use it in a targeted manner.

We concentrate on the digitization of information processing to maximize process efficiency. This is how we ensure, for example, that the best measures are chosen for factory operations that will enable the production environment of a smart factory to organize itself in optimal fashion.
Servitization
How can manufacturing companies compensate for sinking product margins and create new revenue streams?
As digitization progresses, more and more products are complemented or entirely replaced by services. This brings about new, service-oriented business models that sometimes displace products from the market. This process, known as servitization, increasingly affects the industrial goods industry as well. Yet many providers hesitate to make the leap to being a service provider.

We help companies make the transition from a product- to service-oriented business by developing strategies that incorporate investments in service lifecycle management (SLM) solutions and research and development while recognizing the need for machine data analysis and the creation of modular product-service portfolios.
Electrification
What role can industrial goods manufacturers play in the global energy transition?
Electrification is one of the definitive trends of the global energy transition that will lead to rising demand throughout the value creation chain. Key elements of this energy transition, such as wind and solar power plants, battery storage systems and charging infrastructure, are already in-demand today and will become even more important in the future.

In Europe alone, for example, more than twenty gigafactories will be required by 2030 to meet the rising demand for electric cars. So there will be strong demand for mechanical engineering firms, among others, that offer battery manufacturers cost-saving production solutions that can be achieved through collaborations.

We prepare mechanical and plant engineering firms and semiconductor manufacturers strategically for these tasks. At the same time, we help manufacturers of special vehicles master the transformation by shifting their product portfolio to battery powertrains, defining new core competencies that meet sustainability requirements, and adapting their degree of vertical integration.
Insights
Trends and Solutions
Contact
Consulting that works
Reach out to us. We are here to provide support in the industrial goods industry.