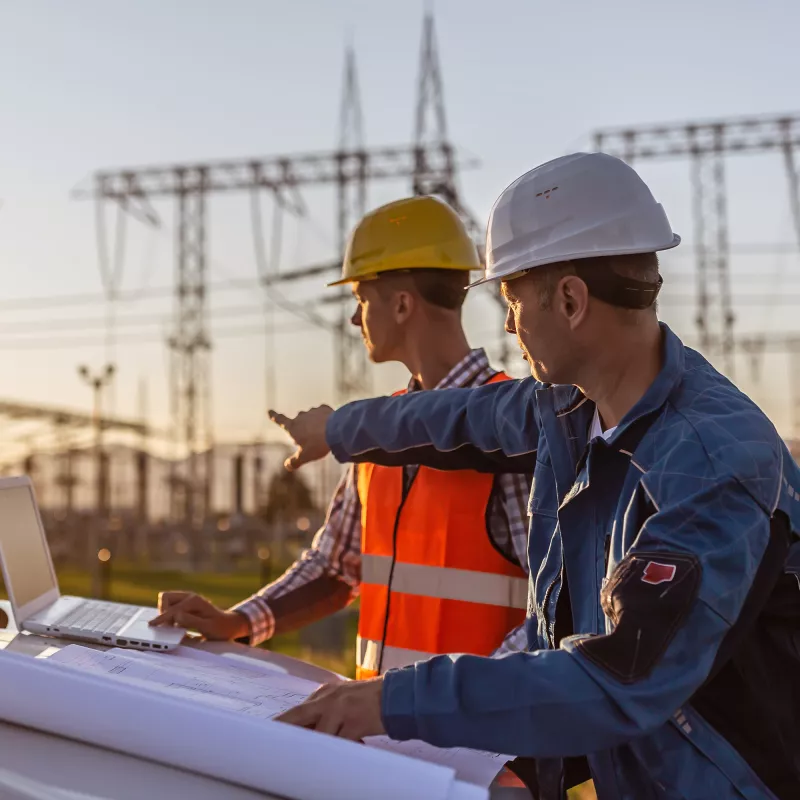 Energy
We assist the designers of the energy transition in their transformation. From strategy development to pragmatic implementation. We combine our deep industry expertise throughout the entire energy-economy value chain with the expertise of our global network in various industry niches.
Opportunities
Accelerating the Energy transition
A new era – opportunities and challenges
Global energy consumption will rise by about 60% by 2030. Europe in particular will cover a large share of its demand with sustainable energy sources such as solar and wind power. Costs for these resources have been steadily sinking for years, and they are expected to decline yet further in the years to come.

New technologies for storing and using energy such as eFuels, carbon capture, hydrogen and grid-scale battery storage systems are making headway. Electricity generation from solar energy rises by roughly 15% annually, and wind power by about 10%. Wind turbines produce more electricity than lignite and hard coal-fired power plants combined and will continue to grow as the technology advances.

Energy suppliers need to adapt their generation capacity, transport and distribution as well as trading of energy sources. For industrial energy consumers, decarbonization can mean anything from extensive reorientation of existing processes to entirely new business models, depending on the product.
We can help with every question in the energy ecosystem
At Porsche Consulting, our approach is simple: We create lasting added value through effective results – from the development to the implementation of strategies. Together with you, we strengthen your competitiveness, achieve regulatory objectives and integrate new technologies.
"The acceleration of the energy transition calls for intelligent products, processes, organizations and technologies in order to enable the smooth interaction of the players shaping the energy transition."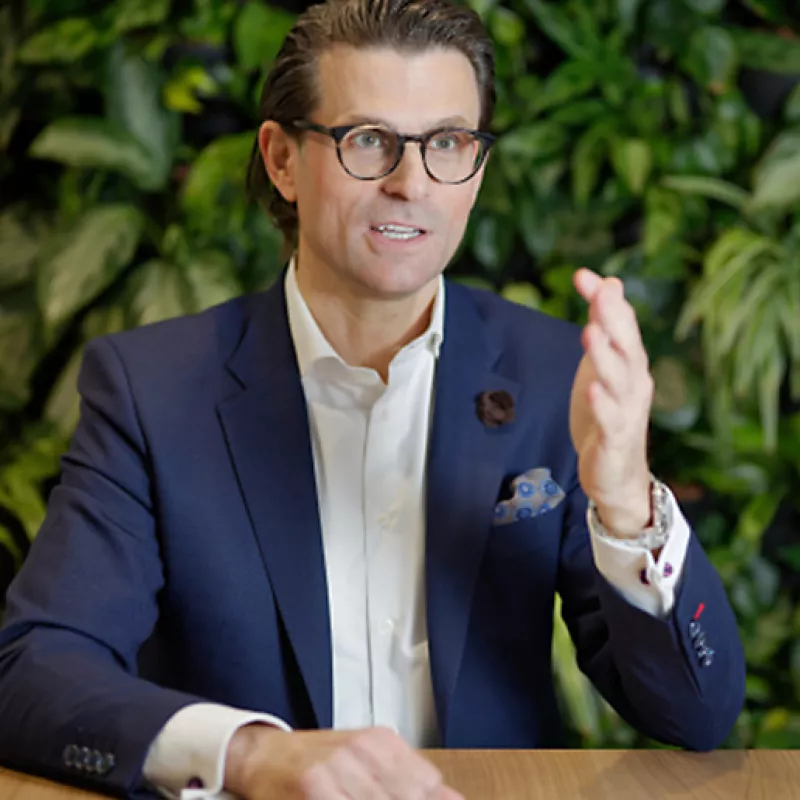 Solutions
It's up to all of us now – doing our part for a sustainable future
Strategic Transformations
What is the future role of companies in the energy industry and what challenges will they have to overcome?
Driven by potential sales and profit opportunities, new products and services are stirring up the traditional value creation chain. The installation of wind and solar power plants, the expansion of transmission grids, and technological changes are accelerating massively before our eyes. While governments press ahead with new laws and rapid approvals, for example of LNG terminals, companies are overwhelmed by the expansion of installation and production capacity and the pace of the changes taking place. Strategies, organizations and processes, which in many cases have been in place for years, need to be adapted to new challenges with all possible speed.

We help clients develop business, product and functional strategies. We also support our clients' strategic transformation through the resolute application of change management to get them to the finish line. We

• set up the use of new technologies such a eFuels, carbon capture, hydrogen and modern battery storage systems
• develop strategies for the manufacturers of plants and machines for energy generation, transmission or storage
• develop strategies for the operators of power plants, including regulatory considerations
• build new capabilities for dealing with the changing business environment
• lay the groundwork for outstanding results in our Innovation Lab by creating the space for creative solutions and collaborating with the leading research institutes and industry associations.
Acceleration
How can infrastructure expansion enable the acceleration needed to meet the challenges in the energy sector?
Companies in the energy industry are facing major challenges with regard to decentralization, digitization, democratization and decarbonization.

In terms of organization, technology and processes, the individual actors in the energy ecosystem need to forge new paths. The key here is accelerating product developments such as programs for expanding the infrastructure of the electricity and gas grids, or the integration of decentralized storage concepts like "vehicle-to-grid." With us, you will

• optimize existing processes with the involvement of all stakeholders in the ecosystem, because efficiency gains require a joint effort
• reorient the organizational structure for optimal efficiency and speed in order processing and technology integration
• design and implement digital solutions to further accelerate processes and strengthen sector coupling (integrated energy)
Cost Effectiveness
How can products and processes keep pace with rising cost pressures?
Companies in the energy industry that can quickly and cost-effectively provide existing and new technologies and integrate them into existing systems can put themselves a step ahead of the competition. Cost-effectiveness in products and processes is a particularly important factor in economically difficult times.

Yet cost-effectiveness is not just a question of unit prices for plant components – it's critical to look at the whole process, down to commissioning at the operation site. We help companies strengthen both their short- and long-term cost position. We enable

• long-term product cost reductions through adapted product designs, revamped supply chains or optimal alignment for production processes
• significantly reduced runtimes and thus fixed project costs through accelerated processes
• cost-effective orientation of the entire company through forward-looking (re-)configuration of processes and organizations with the involvement of all stakeholders in the energy ecosystem
New Technologies
Are we creating real added value with new technologies?
For us, new technologies in the energy industry pursue three objectives: improving the supply quality and the customer experience; greater efficiency in energy usage and simplified access to energy; and growth in new market segments for the companies.

Technological innovations are a strategic means of maintaining competitiveness. At the same time, the deployment of new technologies in the energy sector requires adapted processes and products as well as the ability to integrate them. The dynamic pace of events in the energy industry requires close coordination between the corporate strategy and the technological developments.

Our experts work together with clients to define individual ambitions and assist them along the way to new solutions with appropriate measures. Such measures might include:

• new product development cycles
• integrative scaling and platform concepts
• integrated software solutions as part of infrastructure expansion
• automated processes in administrative areas such as finance and procurement
Digitization
How can we boost productivity and quality at the same time?
As part of an interdependent complete system, the product worlds of the energy industry need to be highly interactive with each other. The design, planning and management of this interaction needs to be more tightly coordinated than ever before.

In this process, digitization plays a fundamental role in connecting these product worlds with each other and thereby enhancing quality and productivity. There is a huge amount of diversity in this area, from establishing the base load capability of wind parks through storage systems to using artificial intelligence in the marketing and sale of energy products and energy supply contracts.

Using goal-oriented and hypothesis-based value analysis, our consultants determine the most effective ways of improving the degree of digital networking. We also change the leadership and collaboration model with our innovative "new work" approach and thereby boost the motivation and engagement level of employees.
Insights
Trends and Solutions
Contact
Consulting that works
Reach out to us. We are here to provide support in the energy industry.