Lifting the Barriers to Refueling
How train manufacturer Alstom is promoting clean regional transport.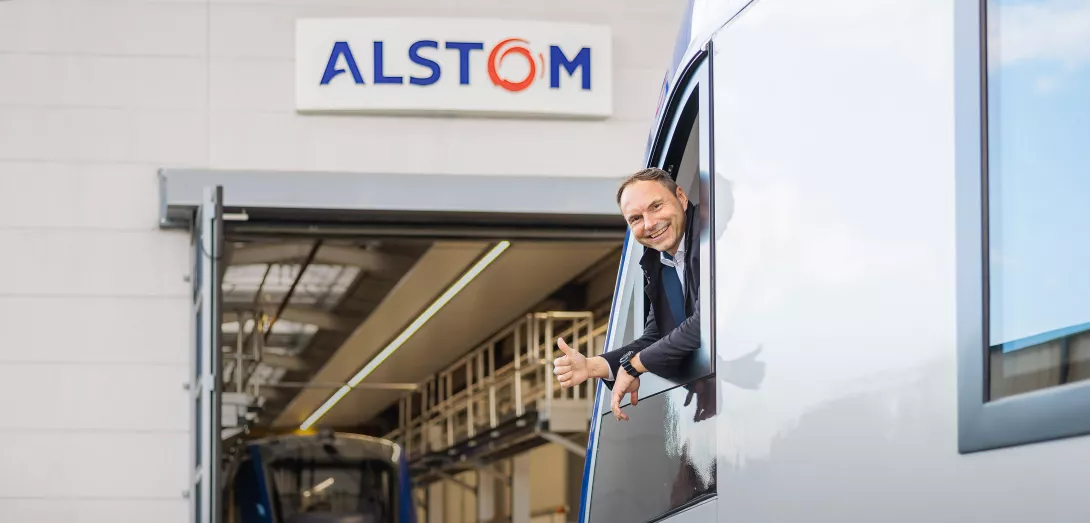 17.04.2023 | Porsche Consulting – The Magazine
When it comes to future mobility, Jens Sprotte, Vice President for Marketing & Strategy at Alstom, is fully committed to protecting the climate and conserving resources. He is responsible for the hydrogen-powered Coradia iLint local transport train at the German subsidiary of the French train manufacturer, which already runs on a regular service in the North Sea coastal region around Cuxhaven, Germany. Alstom was the first manufacturer to establish the new system with fuel cells from Canada in regular operation.
If the authorities let Alstom have its way, environmentally friendly hydrogen-powered trains could play an important role even sooner. This would be particularly useful in regional public transport, which is characterized by relatively short distances and frequent stops, and where there are many lines that at present can only be operated with diesel locomotives due to the lack of overhead electric lines. The big challenge: there are hardly any suitable hydrogen refueling stations for trains on the line. "It's no longer enough for us to put a train on the rails for our customers. When running them on hydrogen, we also have to supply them with the infrastructure and operate it. And that begins with the hydrogen filling stations," says Sprotte.
Insights
Trends & Solutions